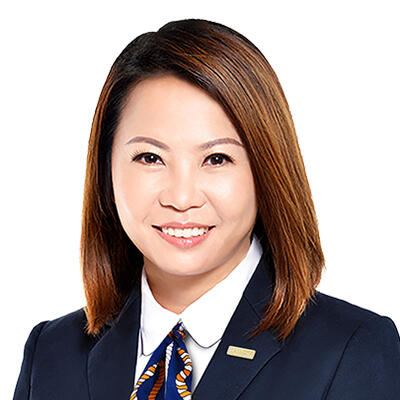 RENNE CHOW
Associate Senior Division Director
CEA No.: R004395A
RENNE CHOW
Associate Senior Division Director
CEA No.: R004395A
Hello, my name is RENNE CHOW, a real estate consultant at Huttons Asia Pte Ltd with years of experience.
My areas of expertise include condominiums, HDB, landed properties as well as commercial and office space.
I understand that each of my clients has different needs and requirements and I treat everyone with the highest degree of service and professionalism. My only purpose is to deliver successful results!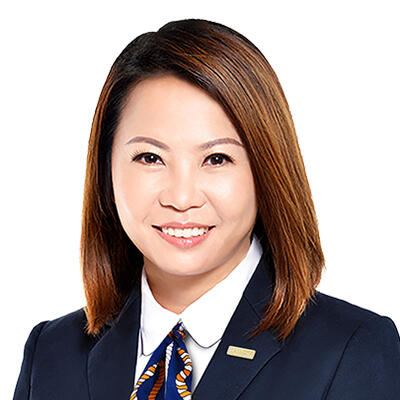 RENNE CHOW
CEA No.: R004395A
Associate Senior Division Director
I wanted to take a moment to express my heartfelt appreciation for the outstanding service provided by Renee during our recent real estate transactions. Renee went above and beyond in helping my elderly father and our family navigate the complex process of selling a property and securing a new one. Renee's commitment to her clients truly sets her apart. One of the aspects that impressed us the most was her proactive approach to promoting our property online. Her marketing strategies and efforts generated significant interest in our listing, ultimately leading to a successful sale. Moreover, Renee's dedication was evident in her willingness to make multiple trips to our house to assist with uploading necessary documents online. She recognized the challenges my father faced with technology and patiently guided him through the process, ensuring that all required information was submitted correctly. A particularly noteworthy gesture was when Renee accompanied my father to the bank to obtain a cashier's order for the estate transaction. or her clients' well-being. She also facilitated the process of sending essential documents overseas for my signature, relieving us of significant stress and ensuring a smooth transition.These extra steps not only eased our burden but also highlighted her genuine concern for her clients' well-being. In addition to her real estate expertise, Renee played a pivotal role in assisting us with the renovation of our new property. Her knowledge and network in the industry were invaluable. Perhaps what impressed us the most was how much my father liked working with Renee. His comfort and trust in her prompted him to refer her services to my brother, who had utilized Renee's expertise to rent out his apartment. In summary, Renee has truly gone beyond the call of duty as a real estate agent. Her dedication, patience, and exceptional service have made a significant impact on our real estate experiences. We are immensely grateful for all that she has done to support our family during these transactions. We wholeheartedly recommend Renee to anyone seeking a dedicated and knowledgeable real estate professional who genuinely cares about her clients' needs. Thank you, Renee, for your outstanding service and unwavering commitment to excellence.
JANE CHEU
17/09/2023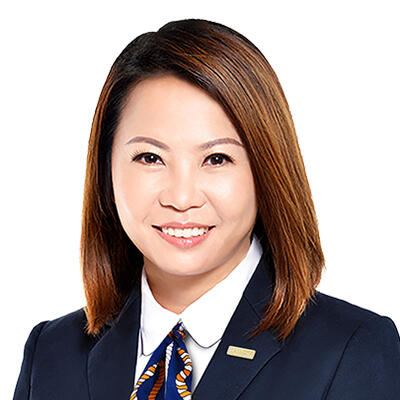 RENNE CHOW
CEA No.: R004395A
Associate Senior Division Director
Renne is an outstanding property agent! She is always available to help and is very knowledgeable about the local market. She knows the area like the back of her hand and is able to provide great advice and guidance to her clients. She is highly organized and efficient, making sure that every transaction runs smoothly. I highly recommend Renne to anyone looking for a property agent that is reliable, knowledgeable, and trustworthy.
CHEU KER JIM
16/09/2023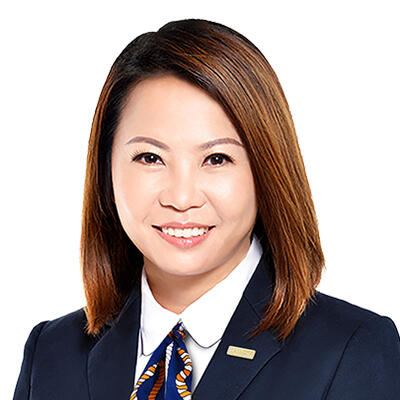 RENNE CHOW
CEA No.: R004395A
Associate Senior Division Director
Renne is a very professional and experienced property agent. She helped me rent my unit four times in the past 3 years And always can secure good deal for me. She can also help to arrange house cleaning, furniture handling and problems fixing to ensure smooth move in and move out handover. Thanks again for her great service.
CHARLIE ZHANG
17/07/2023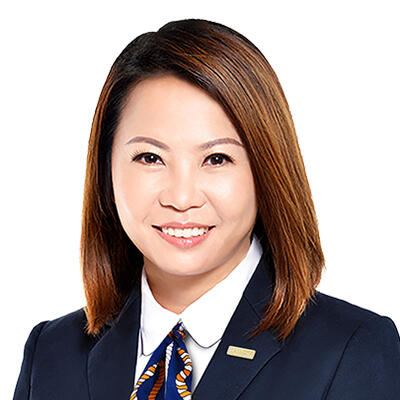 RENNE CHOW
CEA No.: R004395A
Associate Senior Division Director
She's very good and excellent in selling and buying of flats thru out the process. I'm happy with the services that she gave me and my wife from start to end. I definitely will recommend my friends, relatives in future. Keep it up Renne.👍👍
MOHD.SAIRI BIN ABDULLAH SANI
11/07/2023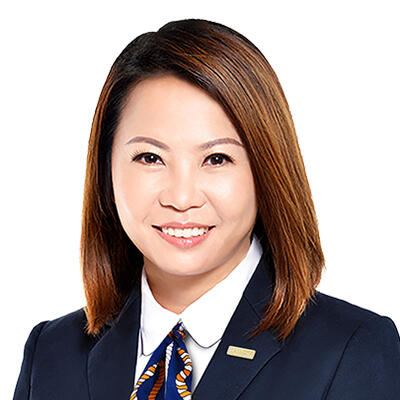 RENNE CHOW
CEA No.: R004395A
Associate Senior Division Director
Renne has helped me to handle the handover, inspection of house with my ex tenant and all the communications that is not a part of her duty in all these handling. But she has kindly assisted me with these and I really appreciated her professional advise and rendering help that is out of her scope. She has far exceeded the extra mile service. It's hard to find great customer service and with such dedication in her work. Superb!
JENNY
12/06/2023
News & Articles
Check out recent articles.